Serval RD19-SXGA
rugged 19" display
All brilliant designs of the rugged roda RD series are MIL-STD-810, MIL-STD-461, and ≥ IP54 certified for use under almost all environmental conditions. As a standard model, they can operate under a temperature range of -30 °C to +70 °C. With its remote on/off function button/interface and metal housing, the Serval series is particularly suitable when combined with a roda computer as well as for installation in protected and armoured vehicles and cabins that, due to space constraints, require a decentralised installation of computer and display. The system can be started at the touch of a button on the display. The perfect conditions for efficient operation!
The compact 19" panel is available in a diverse range of versions and can be customised as well. The displays with and without touch screen, picture-in-picture (optionally with military connector), as well as blackout light functionality are frequently used under tough conditions. The Seval RD19-SXGA additionally convinces through its multi touch-capable SXGA display (1280x1024) and a brightness of up to 350 cd/m².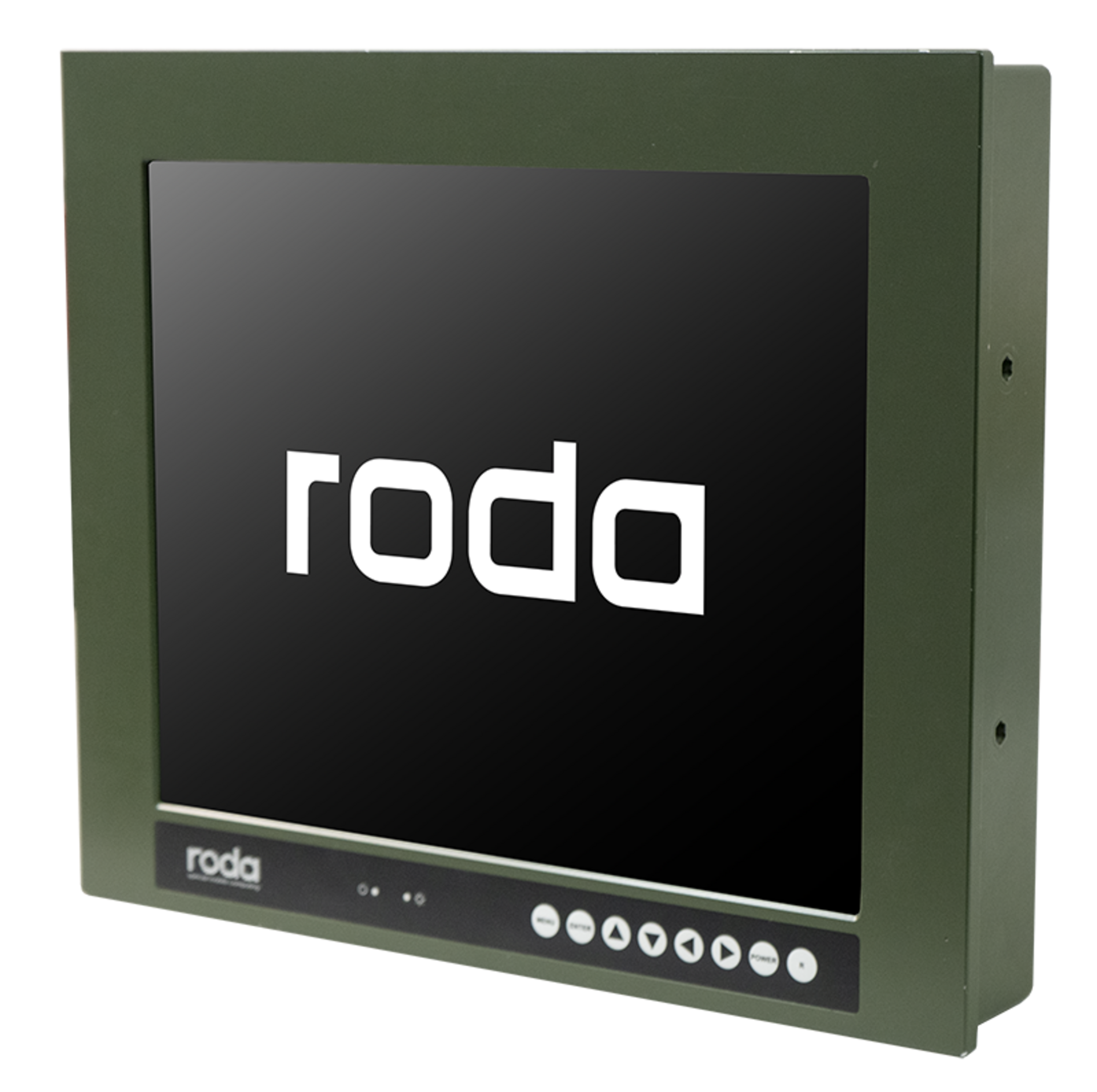 Display
LCD 19" SXGA (1280x1024)
LED backlight
Format
Touch
Optional: resistive touch screen
Contrast
Brightness
Color representation
Up to 16.7 million (8 bit/colors)
Viewing angle
Vertical: ±160 °
Horizontal: ±170 °
Reaction time
Interfaces
2x USB 2.0
1x VGA
1x DVI (with roda display remote)
1x MIL DC-In
1x MIL camouflage function
Optional: All connectors also available in MIL version!
Keys
Functions
Camouflage mode
Circuit breaker
Power Supply
18-32 VDC, nominal 24 VDC
Power consumption ca. 85 W with heater
Optional: 230 VAC instead of 18-32 VDC input
Dimensions [W×H×D]
Weight
Protection class
Certification
MIL-STD-810G
MIL-STD-461G (designed to meet)