AC/DC power supply AC150
150W in protective class II or I
Widely used is the AC / DC adapter AC150 for power up to 150 watts. Originally designed for usage with the Lizard® RW11 laptop in the Airbus A400M, the AC150 is now being used in variants of the rugged Lizard® notebook with IP67 certification, for mobile communication platforms and non-roda IT products. The special features of this MIL power supply are the protection class II (optional I), a low leakage current, best EMC properties according to MIL-STD-461G and TEMPEST NATO 27 SDIP level B (ER) as well as a frequency range of 50 Hz, 60 Hz and 400 Hz. The hardened and powder-coated aluminum chassis makes it dust, vibration and water resistant and verified by MIL-STD-810G certification. Connectors on AC and DC side are freely selectable.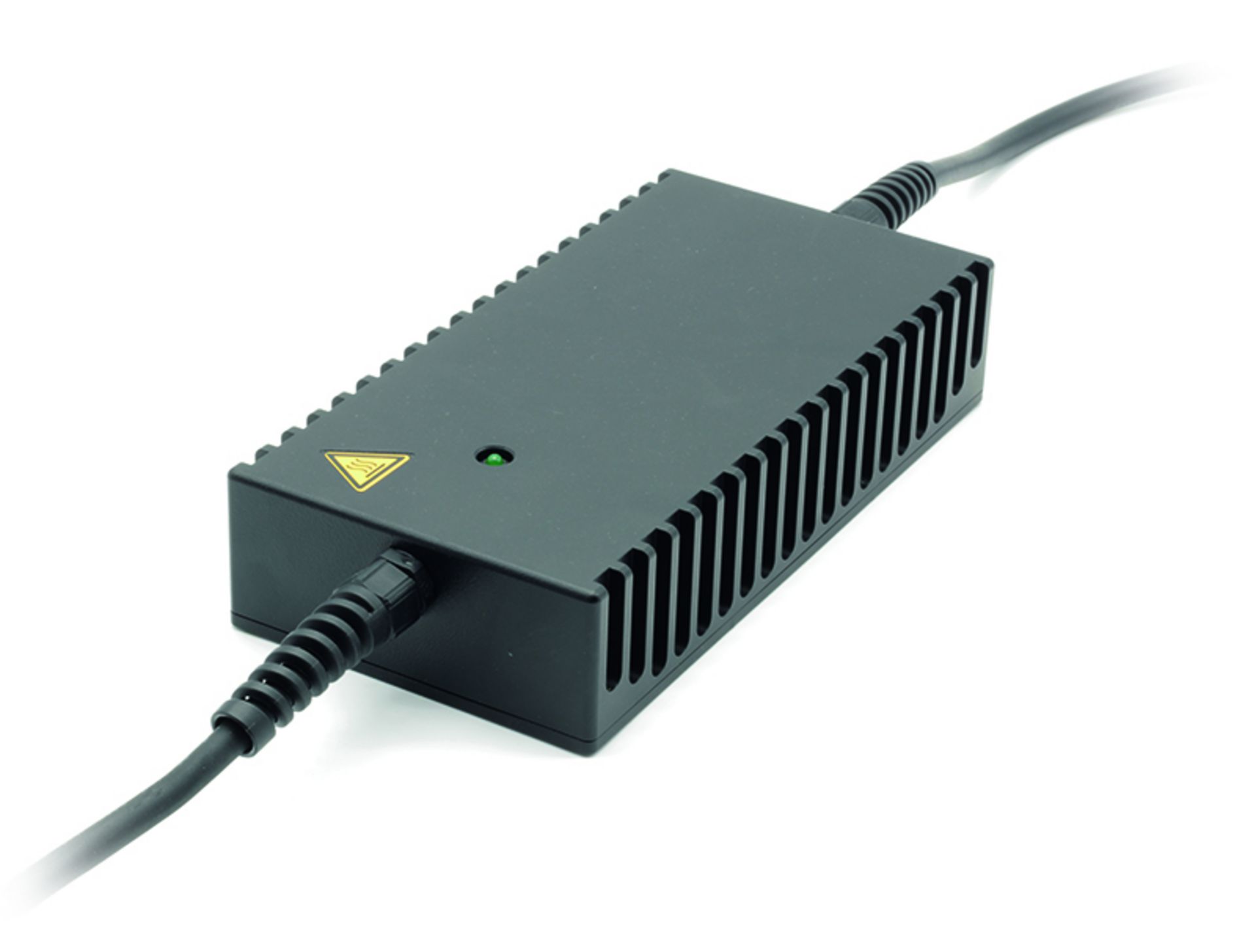 Input voltage
Frequency
60 or 400 Hz (110 VAC)
50 Hz (230 VAC)
Input current
1.60 A (115 VAC)
0.80 A (230 VAC)
Output voltage
Output current
7.90 A (19 VDC)
6.25 A (24 VDC)
Output Power
Efficiency
Protection Class
Safety
Overvoltage proof
Overcurrent proof
Short-circuit proof
Overload safe
Overheating protection
according EN60950, 62368-1
Interface (input)
Connector (without protective conductor)
Cable length ca. 147 ± 5 cm
Interface (output)
Connector: 62GB-16F10-02SN
Cable length ca. 115 ± 5 cm
Compatibility
Lizard®: RW11, RW14/RB14
Serval: RD22-FHD, RD24-FHD
Dimensions [W×H×D]
237 x 118 x 49 mm (without cable fitting)
Weight
Protection class (IP-Rating)
IP67
IP protection is pending on the connection on AC side. AC/DC-Adapter and MIL connection to roda Lizard or Serval unit meet IP67 protection!
Environmental specification
MIL-STD-810G

Temperature

Operating: -30 °C to +60 °C (Optional -40 °C)
Storage: -40 °C to +71 °C

Humidity
Vibration
Altitude
Shock
EMI
Designed to meet MIL-STD-461G